United Bamboo
's spring/summer 2012 collection was very wearable. Designers Miho Aoki and Thuy Pham wanted to create chic clothes that people could wear to work. That was very much apparent with the stunning blazers, blouses, and trousers. The collection remained clean but bold with contrasting colors of collars & shirts and a touch of soft, leather pieces. All the pieces are versatile and can be mixed & matched with any other pieces.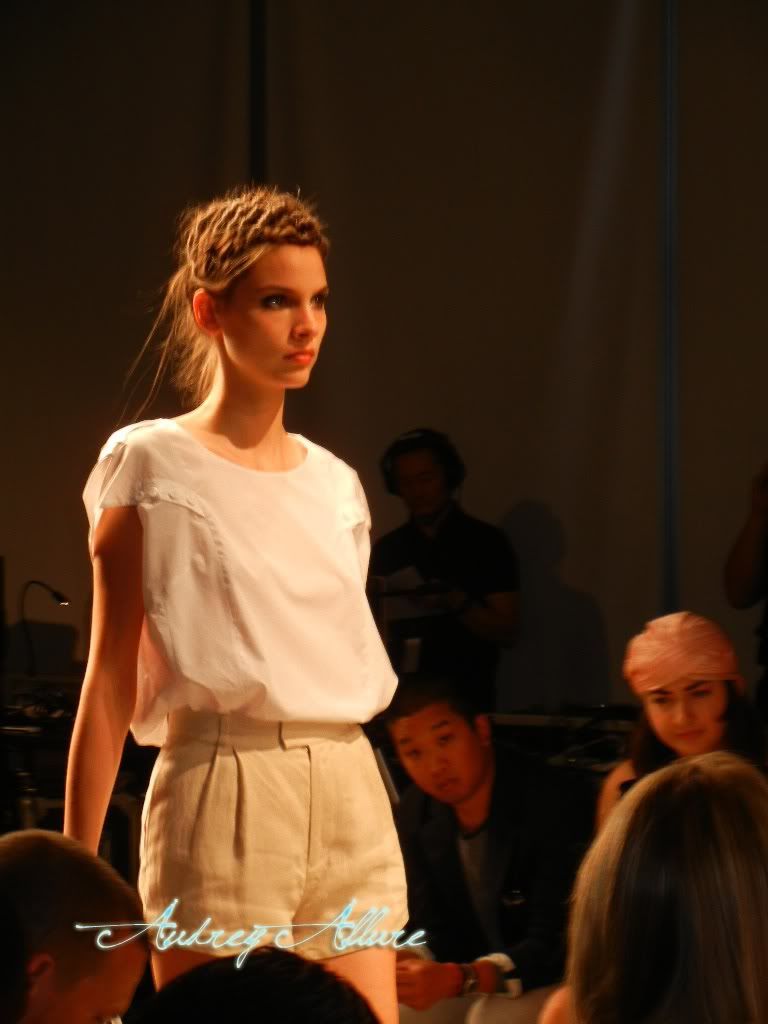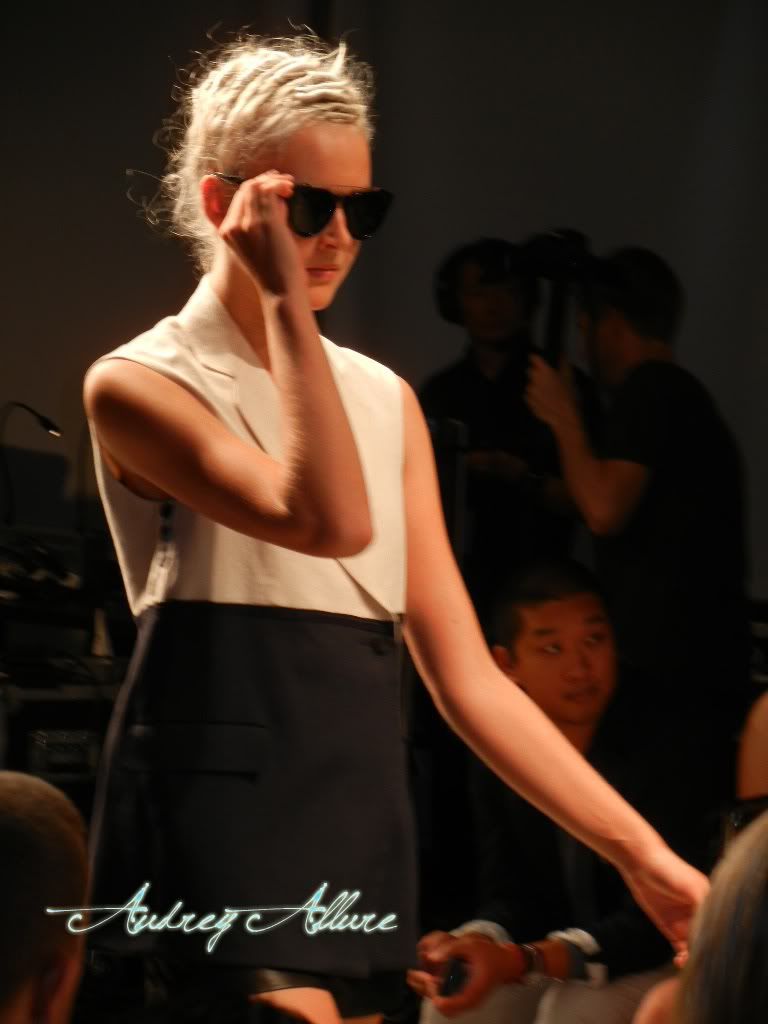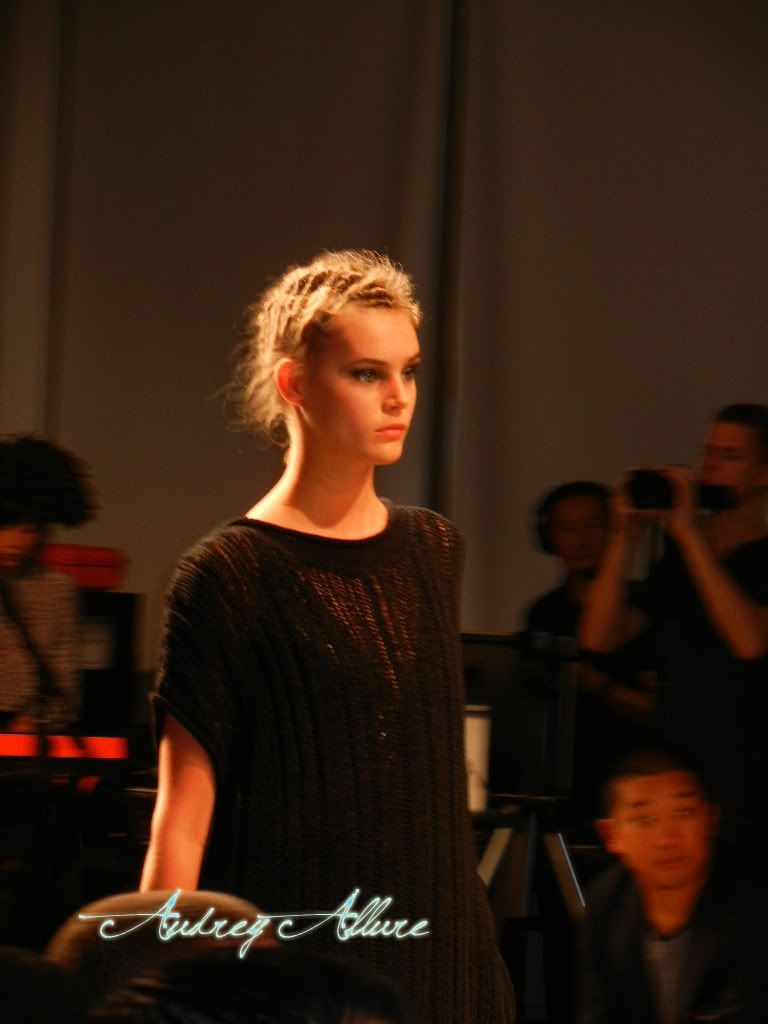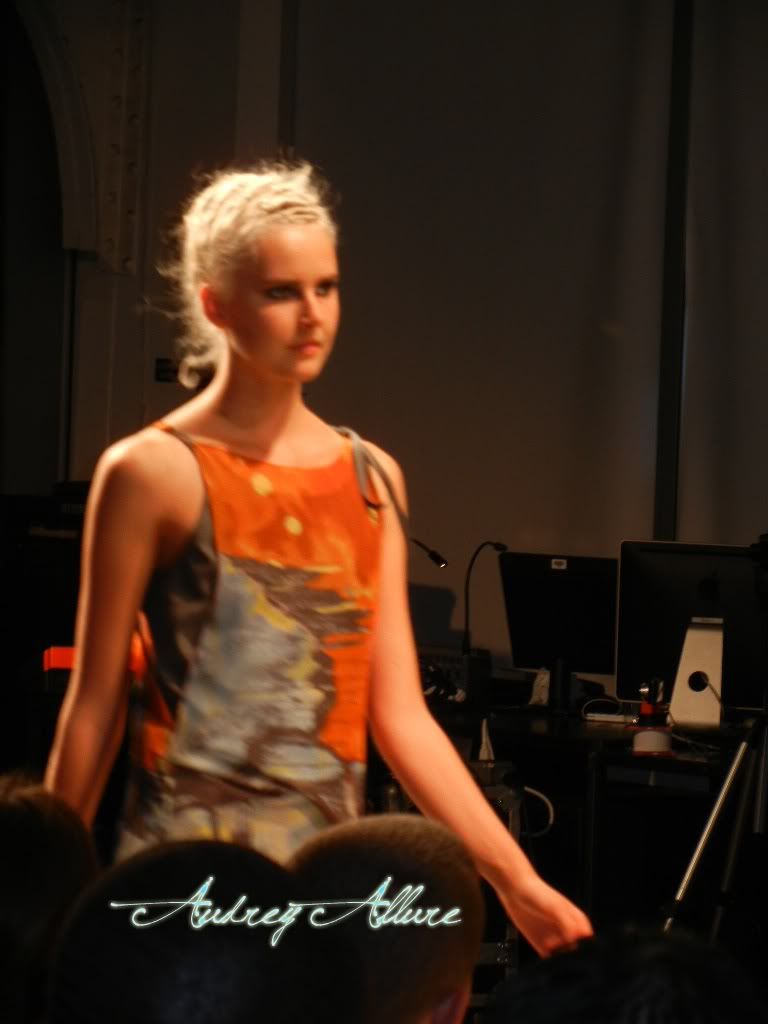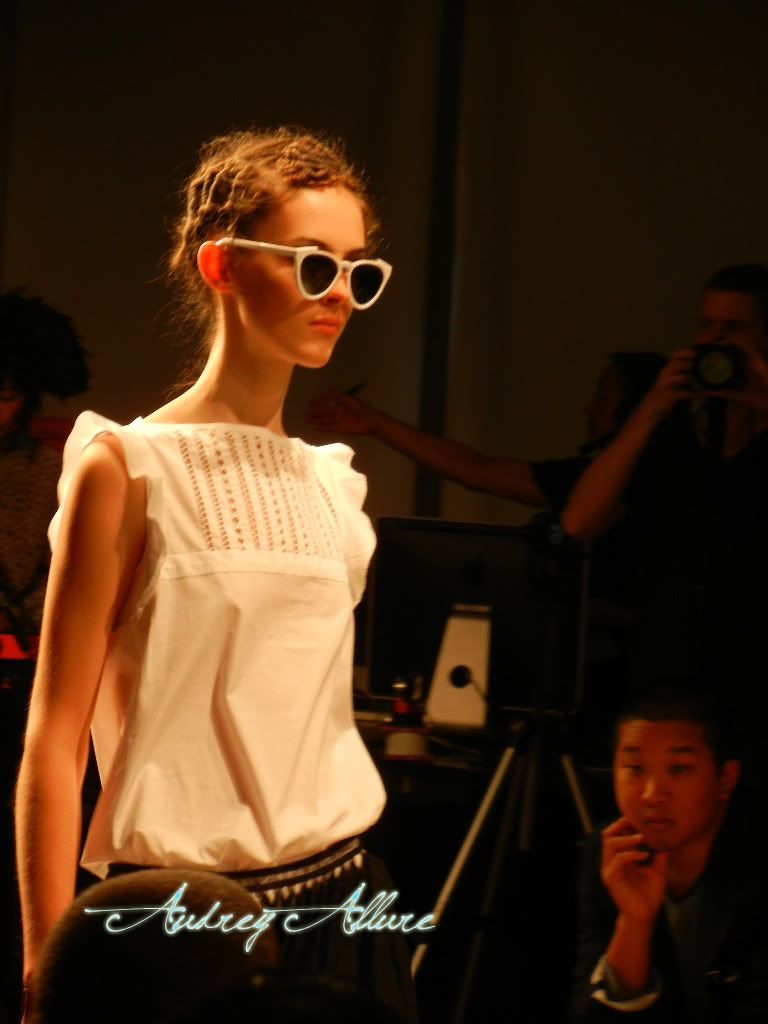 _________________________________

Next, I was seated front row at
Costello Tagliapietra
.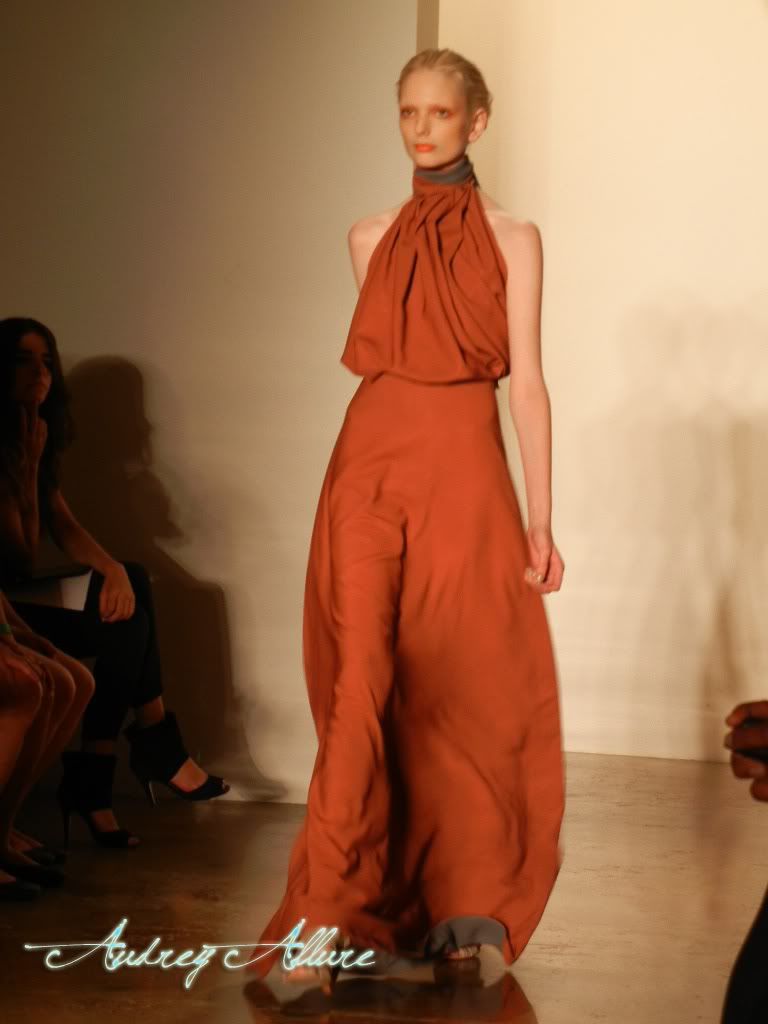 "When you take a flower in your hand and really look at it, it's your world for the moment. I want to give that world to someone else. Most people in the city rush around so, they have no time to look at a flower. I want them to see it whether they want to or not."
-
Georgia O' Keeffe
The collection was inspired by this quote. Literally, there were a lot of floral prints used and the designers showcased their signature feminine style cuts and draping. Wrap dresses appeared many times down the runway. The pieces all looked so comfortable with the effortless draping and tied waists. My favorite look of the collection was the finale outfit, which is the one shown above - the AirDye red ochre halter gown.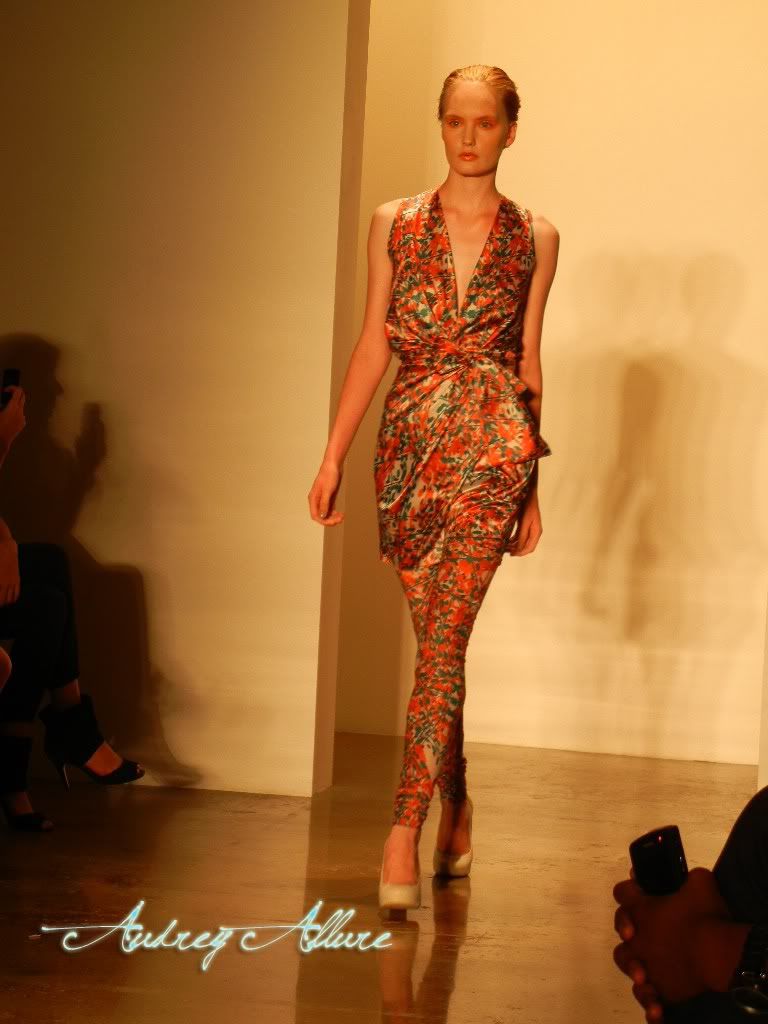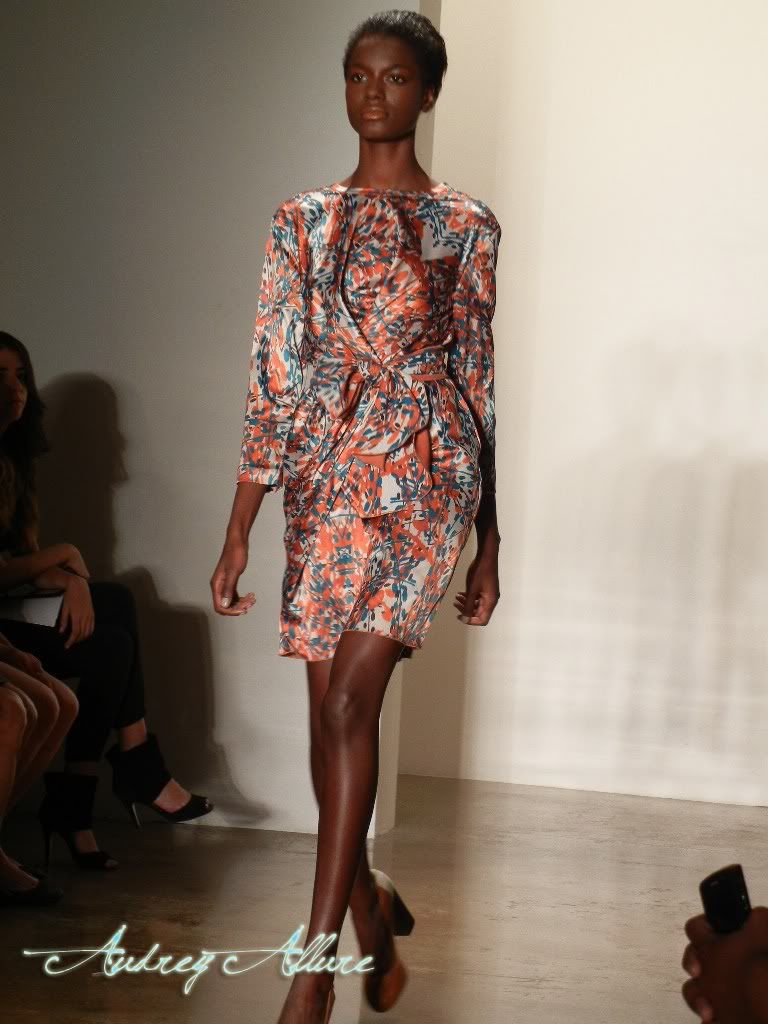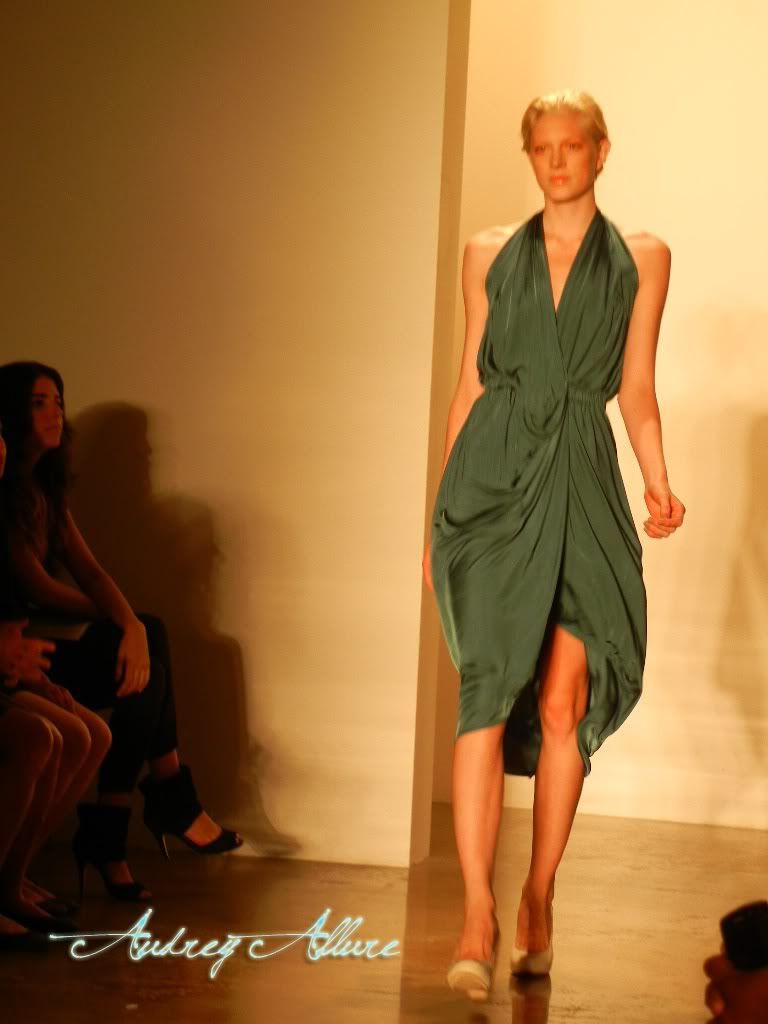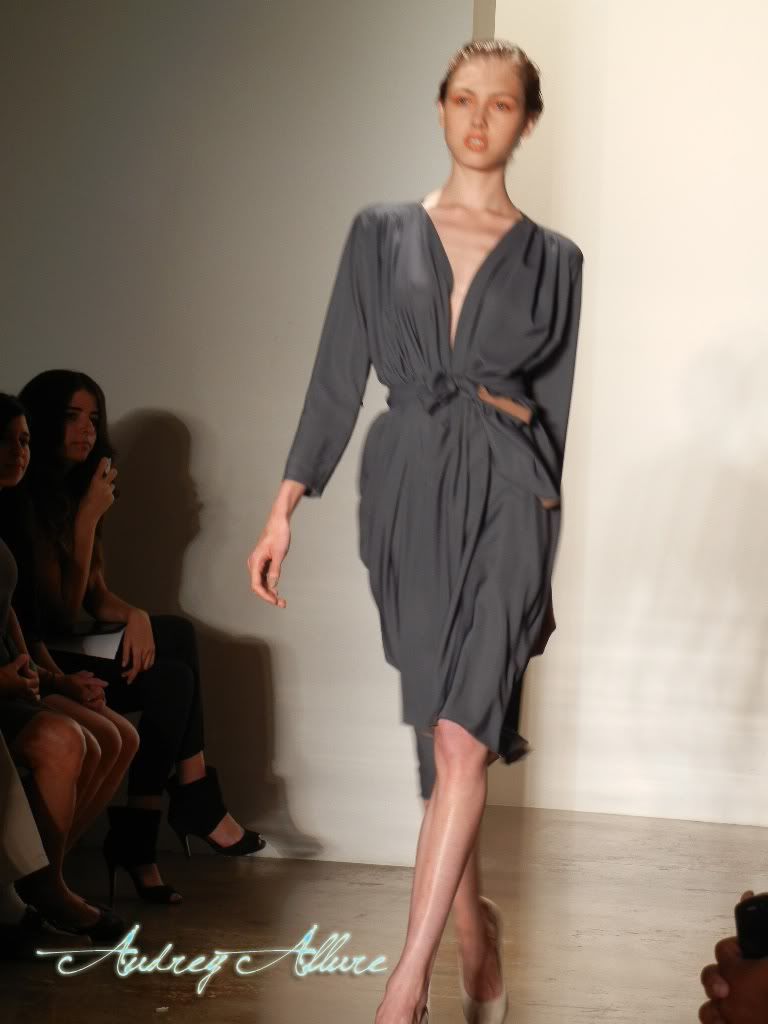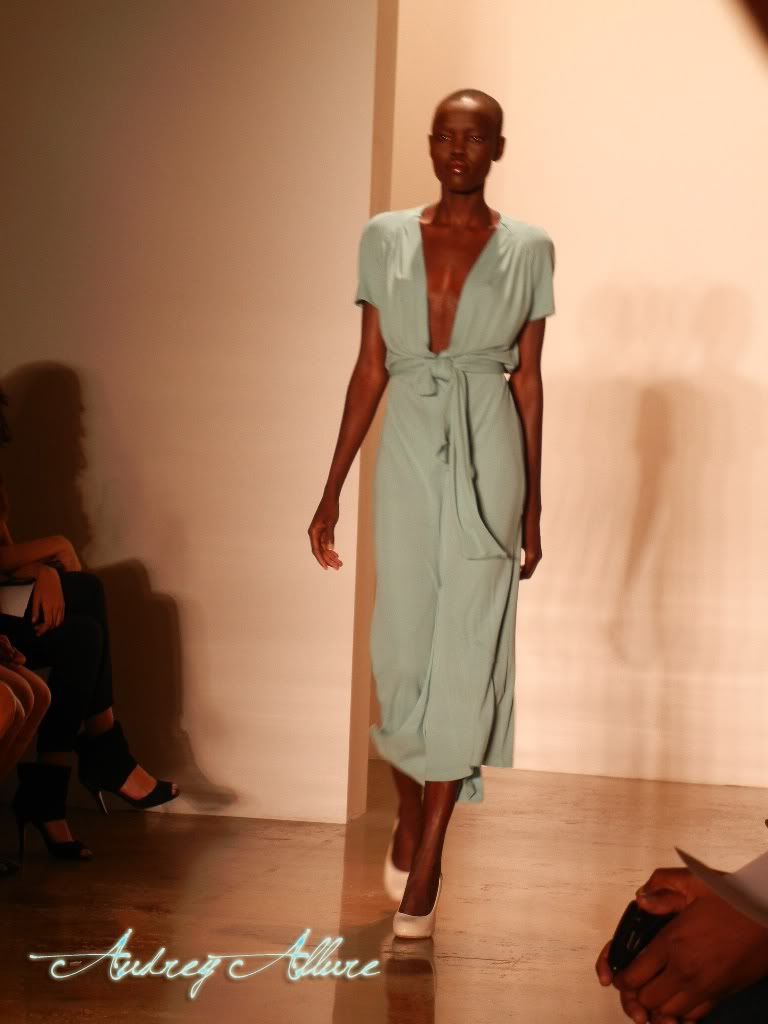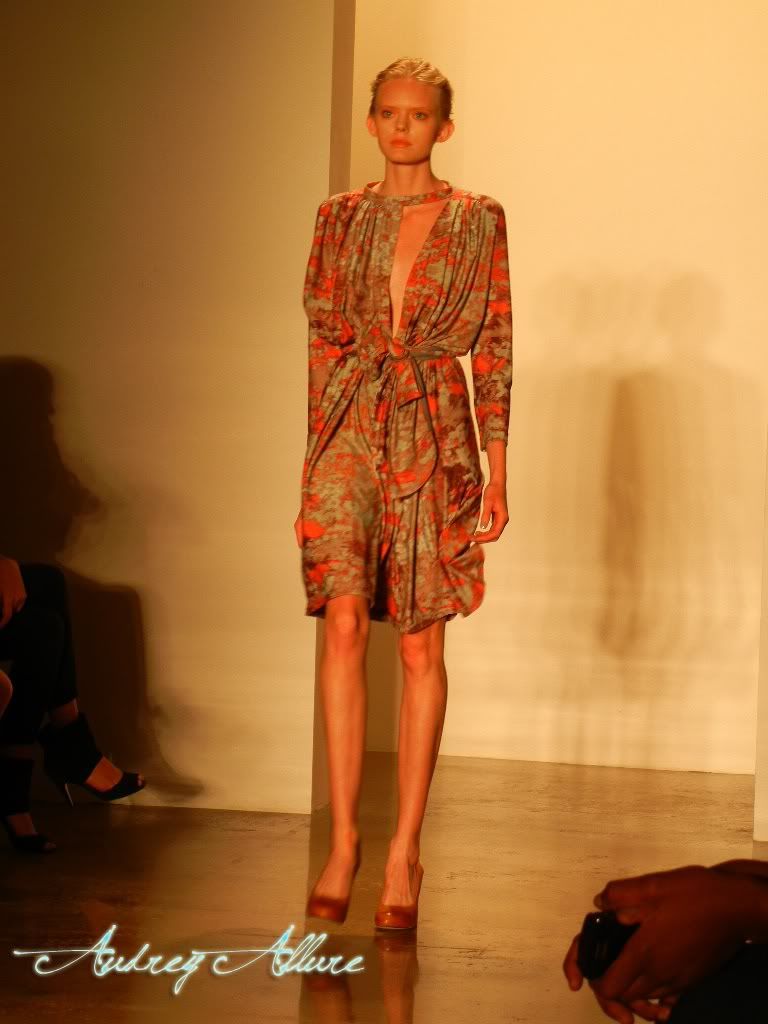 _________________________________

My last show that day was
Ivana Helsinki
.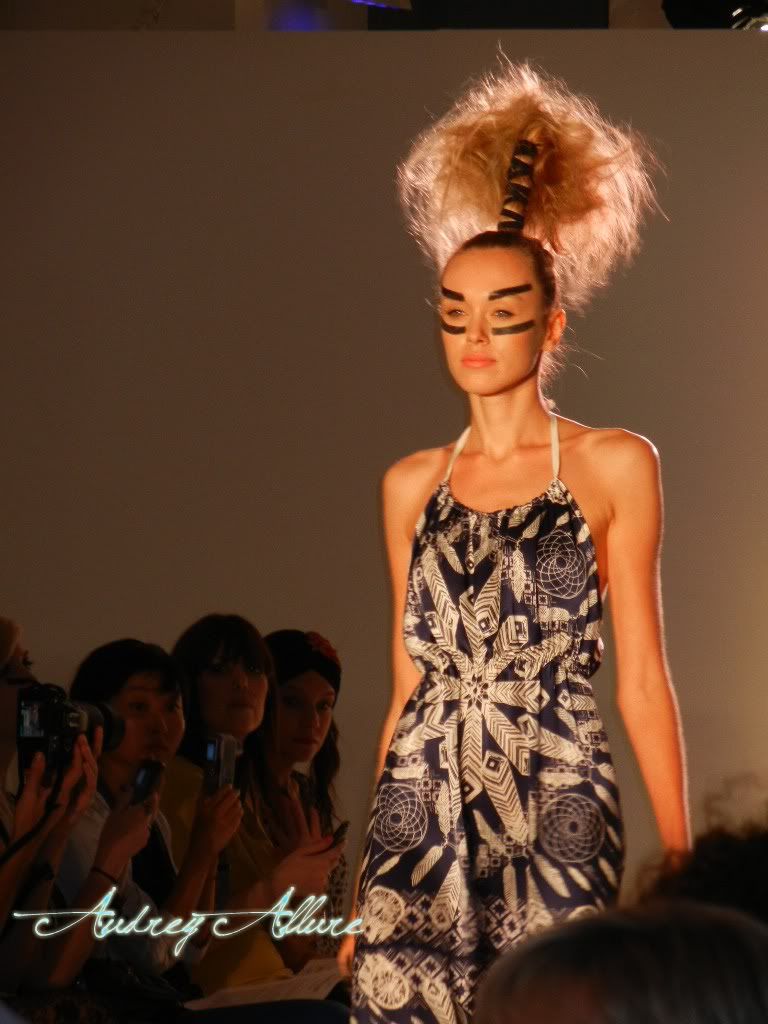 "I design for charismatic drummer girls and girl-women with beautiful souls instead. I design for the ones whom love moonlit fields, pirates, dark forests, crummy motels, champagne states of drunkenness, fragile butterflies, passionate relationships, cowboys, and guardian angels. After all, they all are just after a love of their lives, rarely seen peaceful madness - just waiting to see, will he be a rockstar, a motor biker, a gnome, a cosmonaut or a sailor."
-
Paola Suhonen
(designer of Ivana Helsinki)
The theme of her S/S 12 collection was "Indian Summer". Models had their hands dripping of black paint as they walked down the runway in tribal prints and bold colors. She designed with a balance between white artic summer nights and endless winter sadness, eerie hovering isolation and intense starkness. The finale outfit came with a feather headpiece which definitely concluded the theme.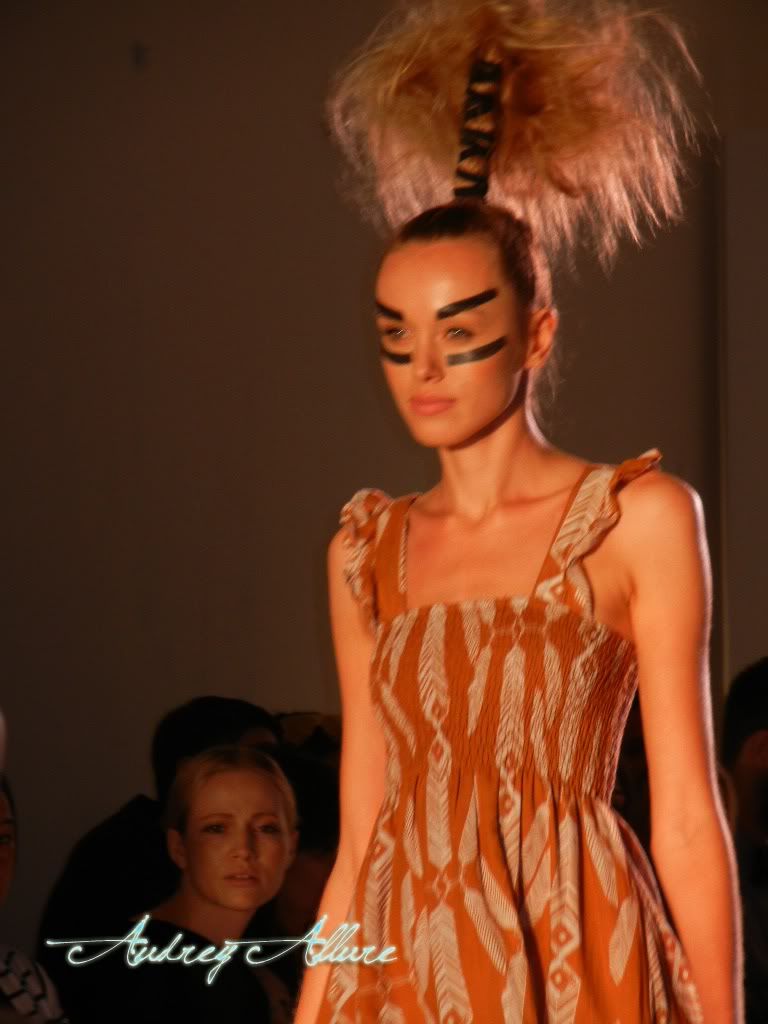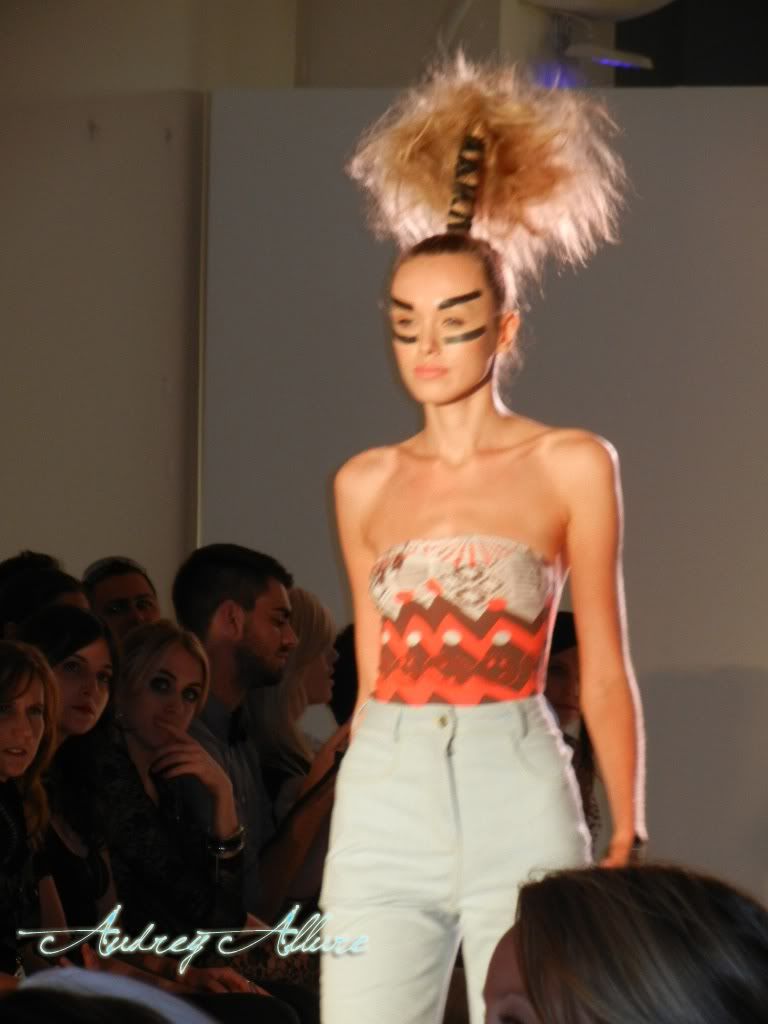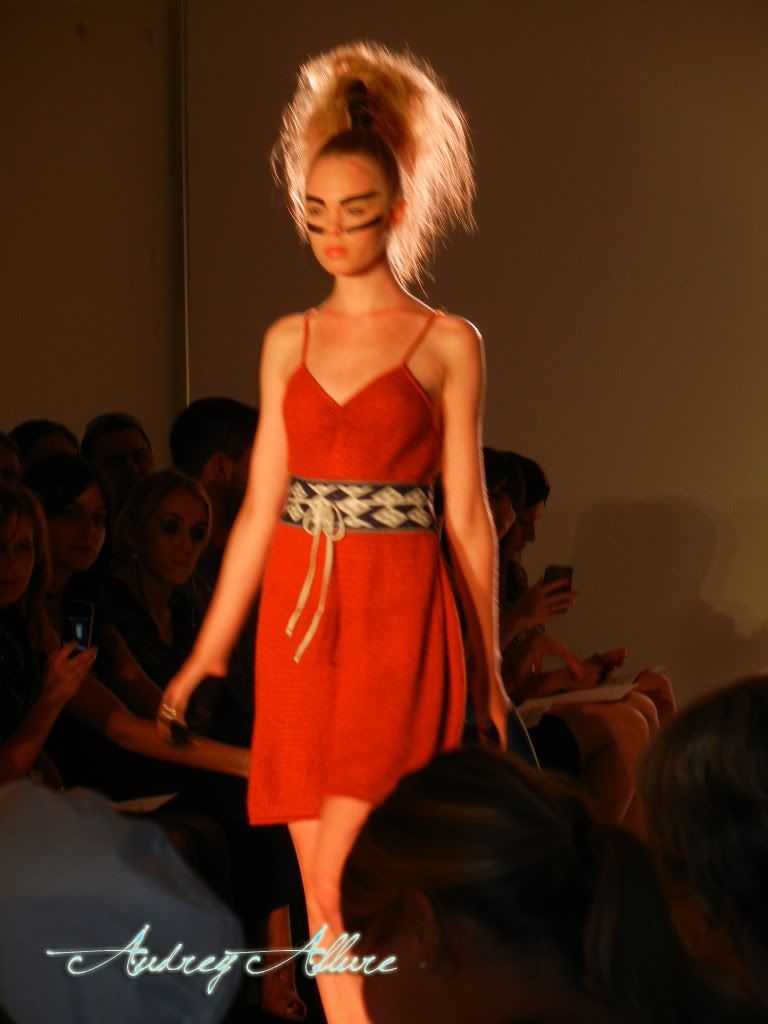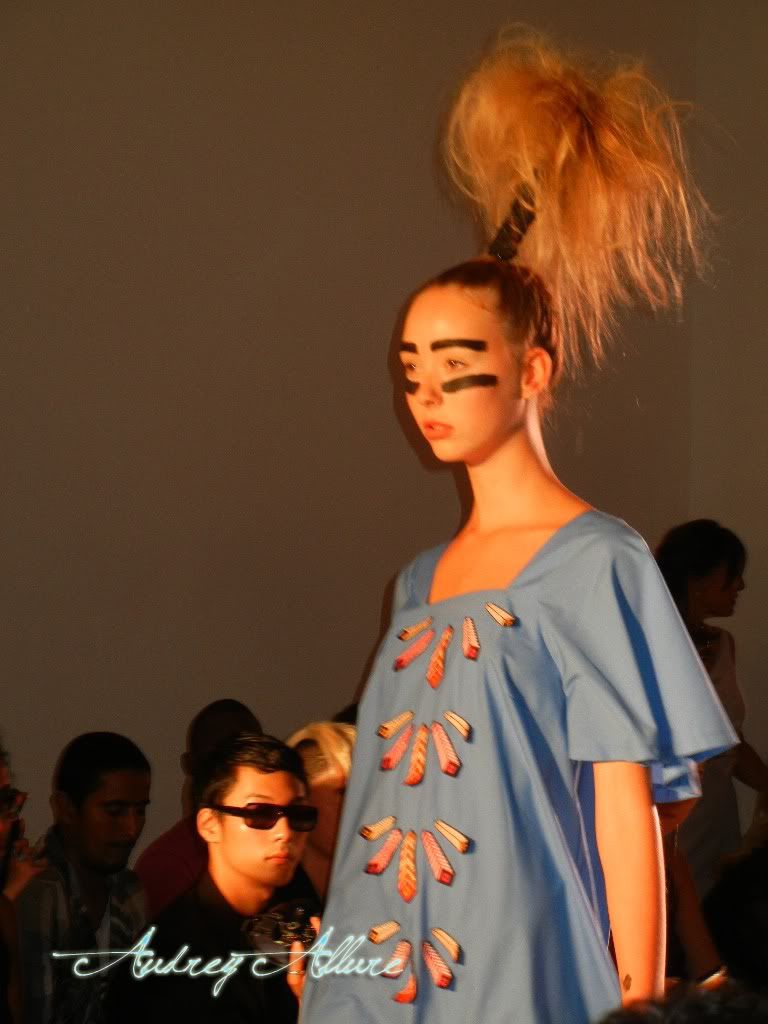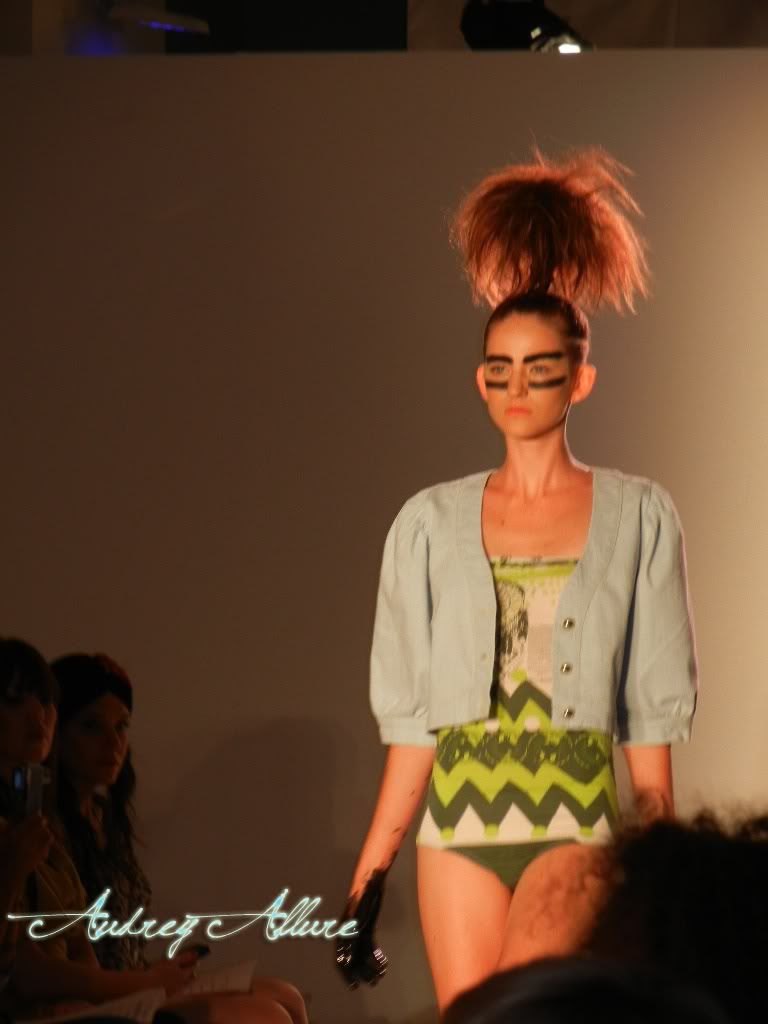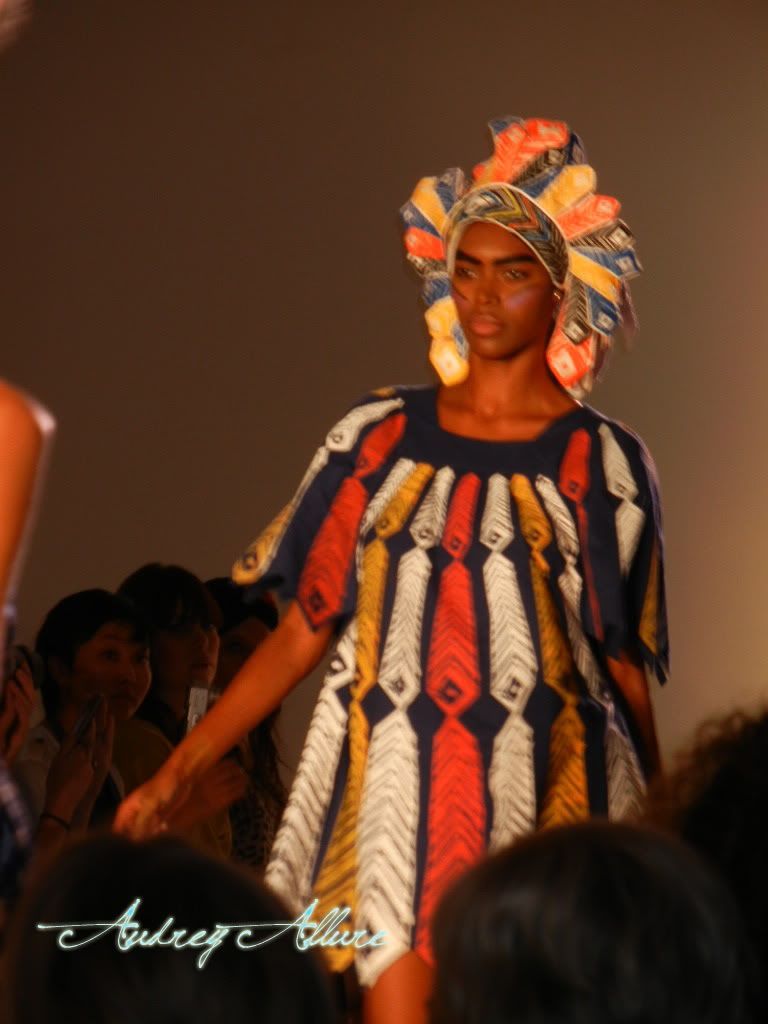 _________________________________

Click images to enlarge. All photos were taken by me. I have many more images posted on my
Facebook fan page
. To see the finale walks of each of these shows, taken by my camera - check out my blog's
YouTube page
!
Follow me on Twitter
@audreyallure
to get updated where I am during NY Fashion Week & stay tuned for more upcoming posts! I will be attending plenty of shows this week & will definitely share the experience with you :)
Previous NY Fashion Week S/S 2012 Posts:
Matt Bernson
|
Number:Lab/Yuna Yang
|
Spoil Me Fashion/Samantha House/Rachel Antonoff