Lyn Devon
's presentation was inspired by picnics! Prints, denim, and rompers were re-imagined for the city girl's rooftop picnic, with the sleek lines and metallics of the urban landscape.
Bright swim inspired shapes in poppy red and limeade, mixed with luxury riffs on denim—this seasons leather "blue jeans" and classic denim shapes done in chambray blue printed silk and denim blue stretch jersey.
That dress in the middle below? The designer usually does stripes or polka dots each season, and this season she decided to combine both! Those polka dots are composed of tiny stripes!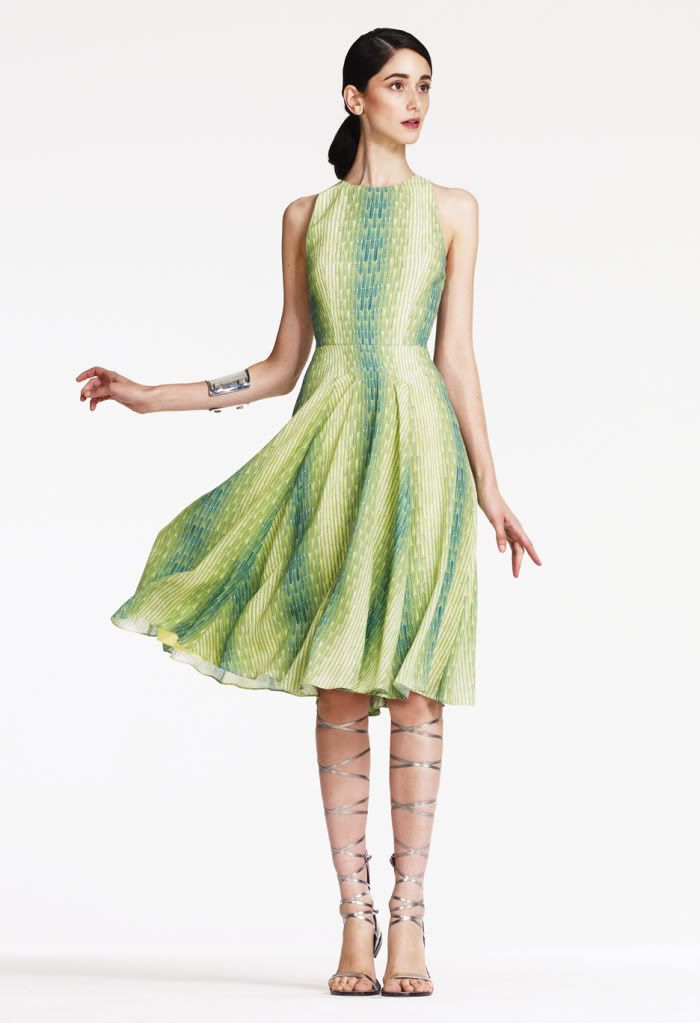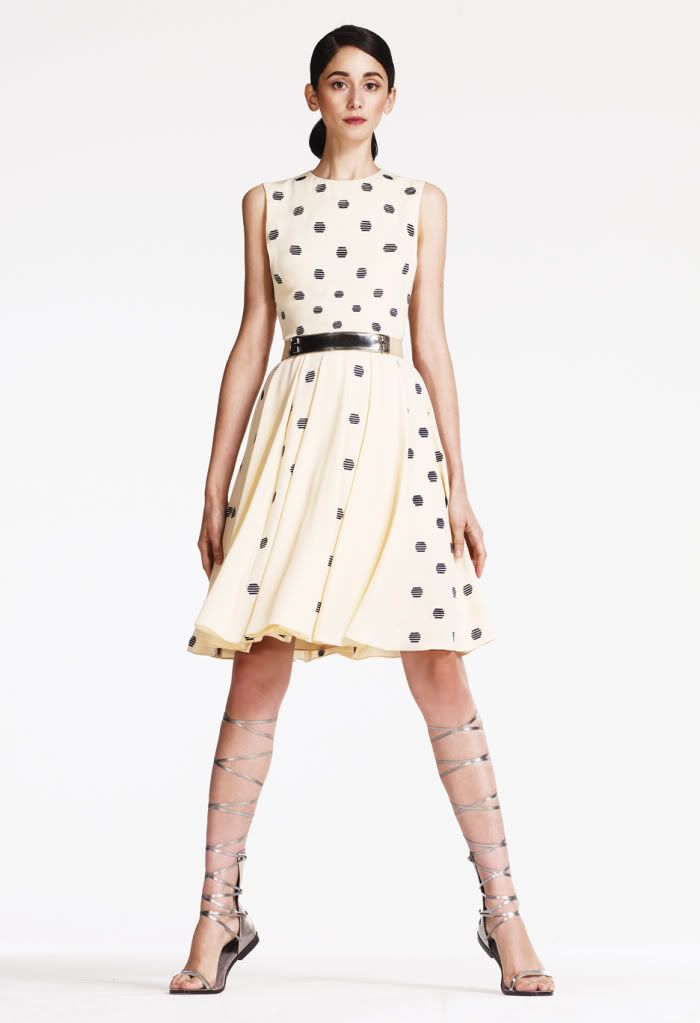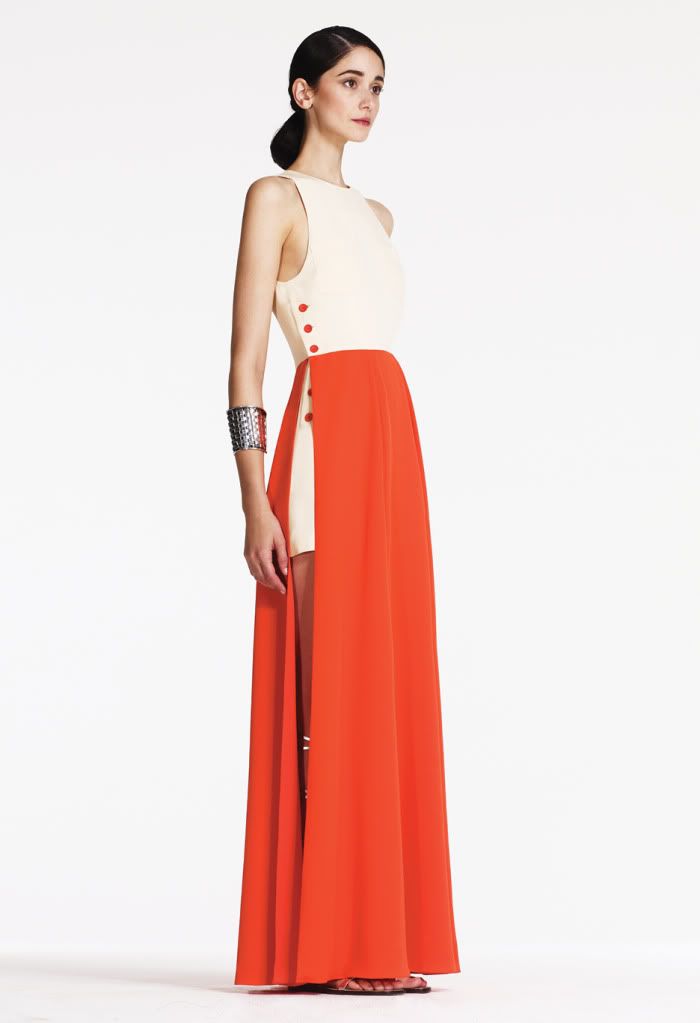 I also really loved their light blue leather "denim" skirt.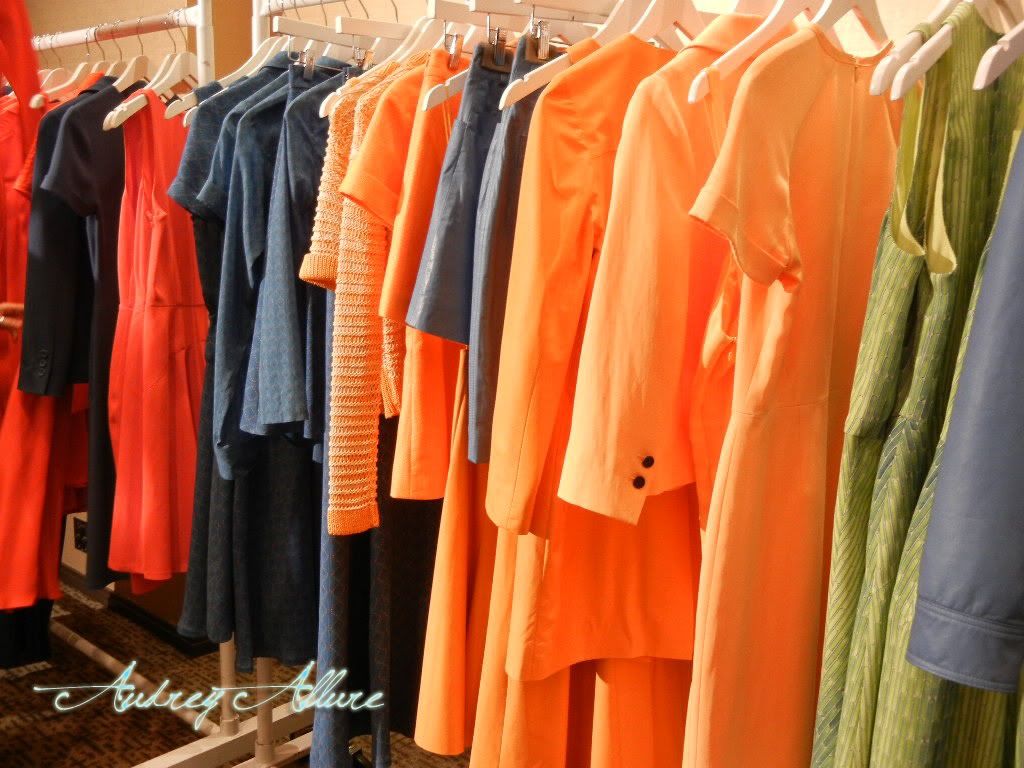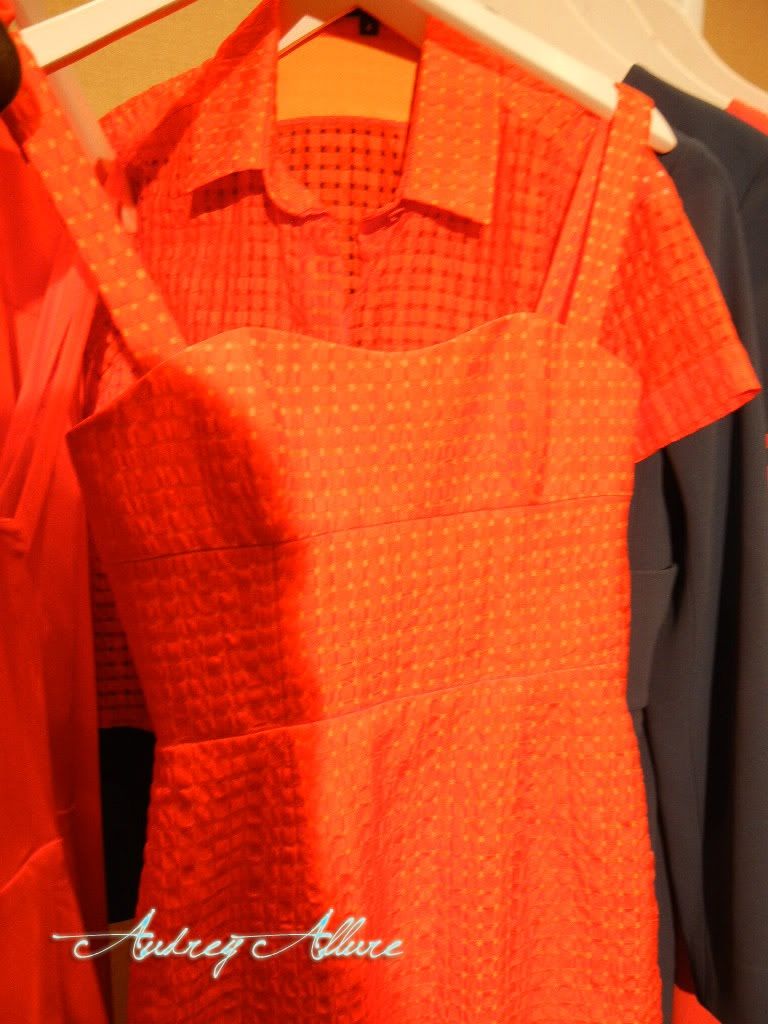 _________________________________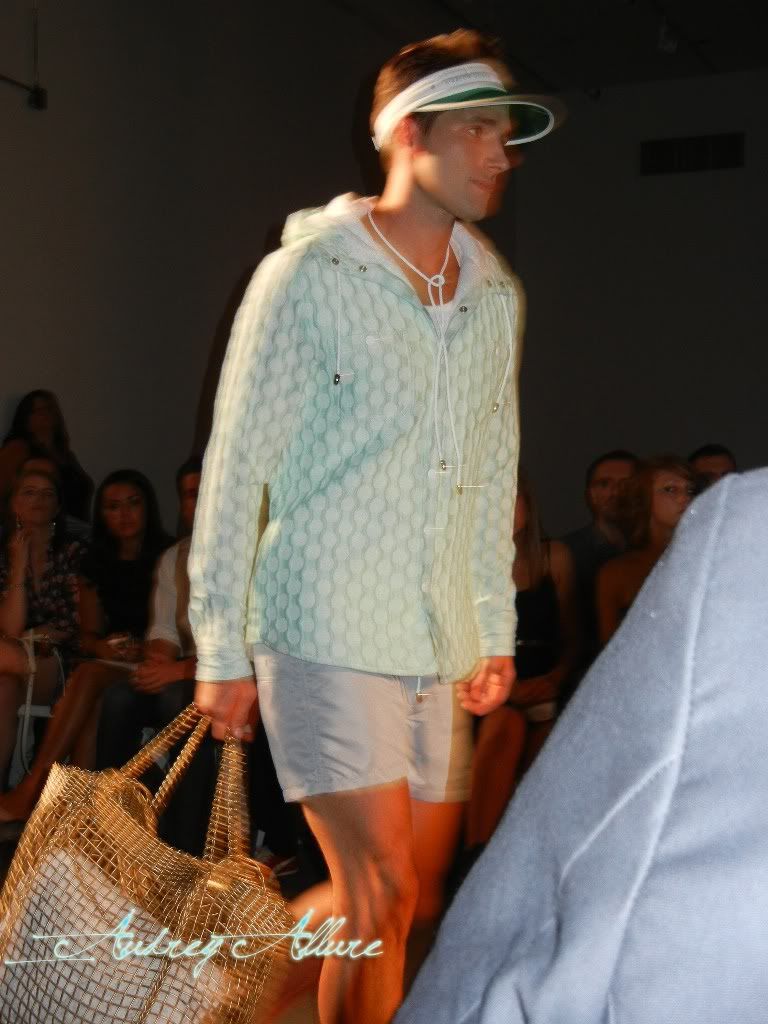 Marlon Gobel
's show was inspired by the layouts done in Super Markets. Therefore, the theme of a "Super-Mart". There were makeshift aisles of Doritos potato chips as we entered the venue and some displayed on the runway. Models walked down the runway as if coming out from a supermarket aisle. Lots of bright colors were also used.
The designer was inspired by the idea that every facet of the store is mapped out & attention is paid to color, directional signage, wording and even surface texture. The overall layout of a super-mart is a visual merchandising project that plays a role in the act of retailing. Stores can creatively use a layout to alter customer's perceptions of the atmosphere.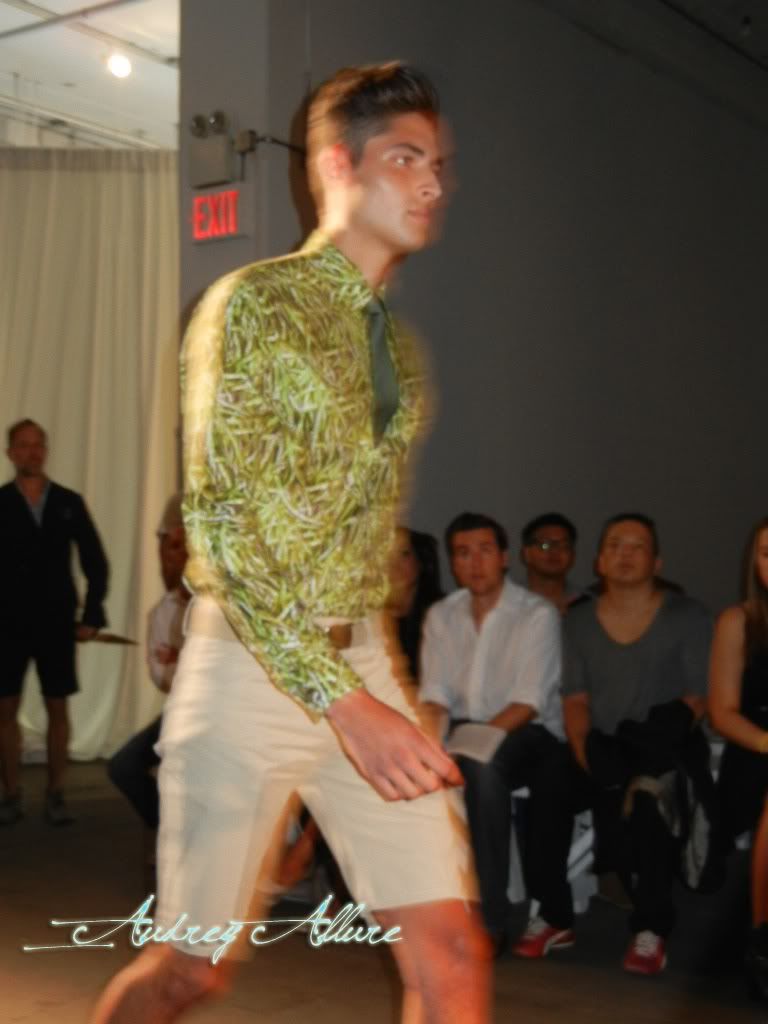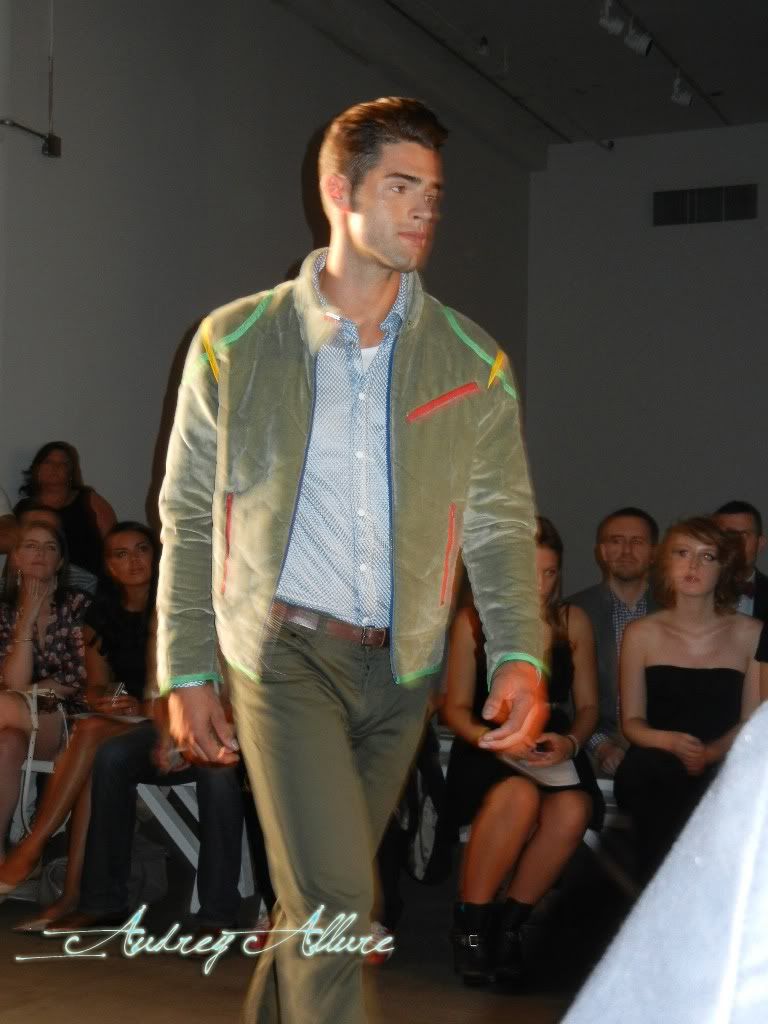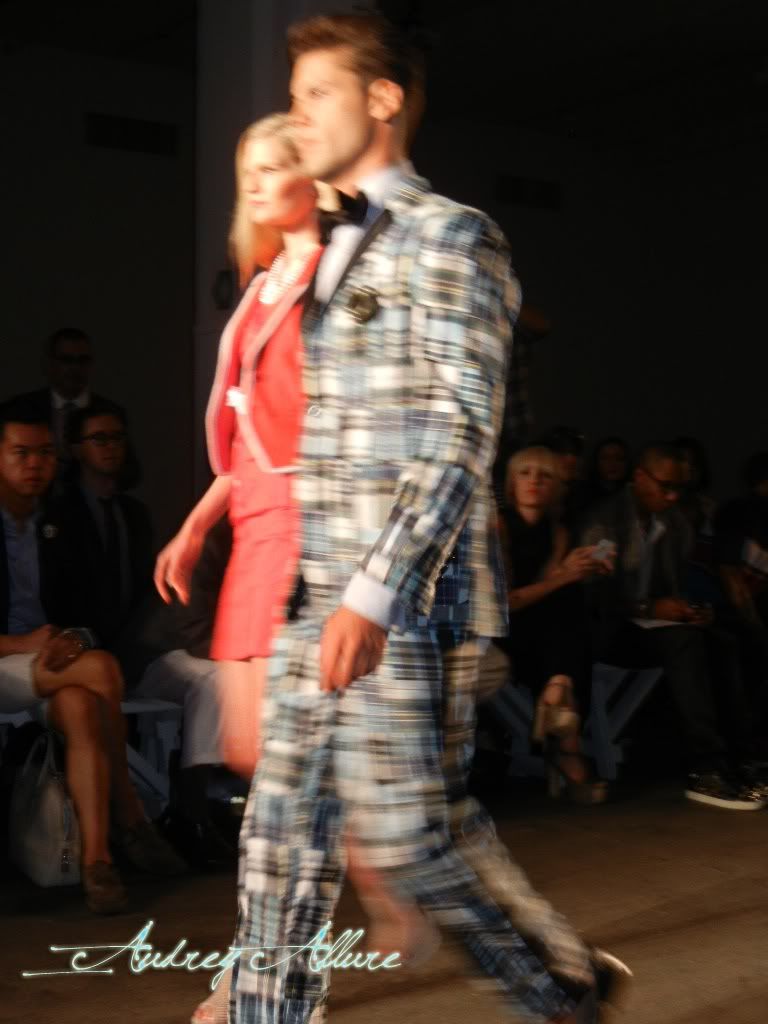 After the runway show, Marlon Gobel has donated all of the products (the chips) to City Harvest.
_________________________________

Click images to enlarge. All photos were taken by me. Lyn Devon images of model from Musmanno Group. I have many more images posted on my
Facebook fan page
. To see the finale walks of each of these shows, taken by my camera - check out my blog's
YouTube page
!
Follow me on Twitter
@audreyallure
to get updated where I am during NY Fashion Week & stay tuned for more upcoming posts! I will definitely share the experience with you :)
Previous NY Fashion Week S/S 2012 Posts:
Matt Bernson
|
Number:Lab/Yuna Yang
|
Spoil Me Fashion/Samantha House/Rachel Antonoff
|
United Bamboo/Costello Tagliapietra/Ivana Helsinki